Air Vent, a Gibraltar Industries company, manufactures a full line of attic ventilation products, including durable, high-performance ridge vent systems. Over the years, we've invested heavily in independent research studies to further our understanding and enhance our design of high efficiency attic ventilation systems.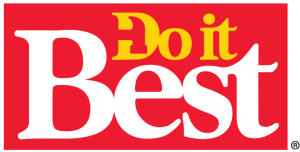 Show Highlights
Prepaid Freight on $500.00

Dating Terms: 2% 60 Days

5% on Open Stock
10% Savings on 28 PC Pallet
Air Vent Peak Performer II 28 Ft.
Shingle-Over Rolled Ridge Vent
(SKU: 111546)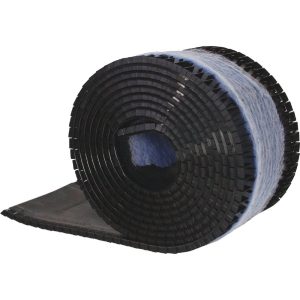 12 square inches net free area per linear foot

Limited Lifetime Warranty

5-year Replacement Plus™ Protection

28-foot rolls — 25 rolls per pallet

Free nails — Two coils of roofing nails are included.

Fast and Easy Installation — Internal ribbing adds rigidity to make the vent nail gun friendly. Roll it out and nail it down.

Enhanced Airflow — The external baffle creates low pressure above the vent openings as the wind blows to increase airflow performance and deflect weather away from the attic.

Built-in End Plugs — There's no need for separate end plugs. Peak Performer I and II have integrated end plugs.

Double Weather Protection — Peak Performer II's internal weather filter acts as a secondary level of defense against weather infiltration.
10% Savings on 150 PC Pallet
Exceptional airflow. An external baffle creates low pressure over the vent openings to "pull" air from the attic. VenturiVent Plus provides 18 square inches of net free area per linear foot.

Advanced weather protection. The external baffle deflects wind and weather over the vent to help protect the attic from rain and snow infiltration.

Easy Installation. VenturiVent Plus has pre-printed slot guides for truss or ridge pole construction. Pre-drilled nailing holes are designed to assure proper nailing. The vent is pre-formed to a 4/12 pitch, and fits pitches from 3/12 to 16/12.
VenturiVent Plus 48 In.
Black Shingle-Over Ridge Vent
(SKU: 106240)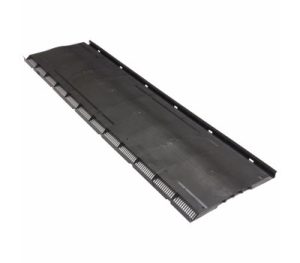 See us at Booth #1707
Click Here to View All Exhibitors or Click on the Button Below to Contact Us