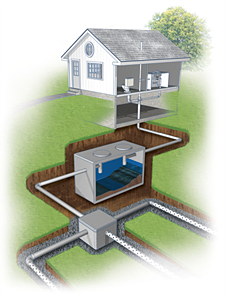 As a leader in the wastewater treatment field, Roebic has the knowledge and experience it takes to help our customers with their septic related problems. Our knowledge and experience has been incorporated into every product formulation and has resulted in a no-nonsense product line that is widely recognized for its superior quality. For all your system maintenance needs and troubleshooting know-how, choose Roebic because there is no substitute for quality.
Market Highlights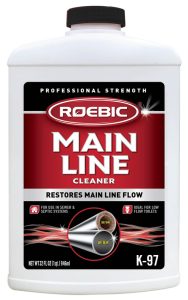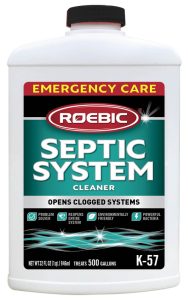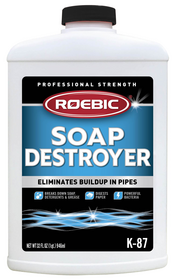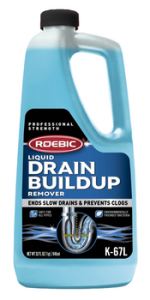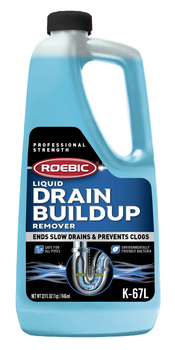 Warehouse Specials
Savings of 10% to 15% on Pool Orders
Drop Ship Specials
5% on all SKU's (except FRK, PDO & K77)

2% 90 Days Dating

PPD 8 cases
New Warehouse Item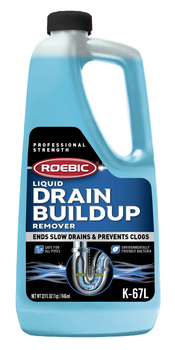 Suggested Retail Price $8.99
K-67L




Drain Buildup Remover
Organic debris can build-up in household drains and traps, which may lead to slow draining kitchen sinks, bathroom sinks and tubs. Left untreated this buildup will cause clogs and back-ups. Keep your drains and traps running freely with a regular application of K-67, a powerful non-corrosive and natural drain cleaning product.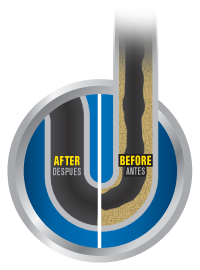 See at Booth #248
Click Here to View All Exhibitors or Click on the Button Below to Contact Us