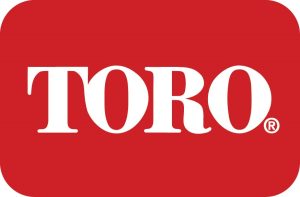 Exclusive Pre-Season Special
For Dealers
Get ready for winter with Toro's exclusive offer, receive 10% off on all 60 Volt Battery-powered snow throwers. Act fast because this promotion is valid on all orders placed and shipped by October 31, 2023. Plus, enjoy extended terms with 60 days dating and free freight on orders over $1,500. Don't miss this opportunity to stock up on high-quality snow throwers at incredible savings. Get a head start on the snow season and ensure you're well-prepared for winter's challenges with Toro Power! Click here to view full list of pre-season Toro specials.
Order Now by Clicking Here (Please Email Order Form to nkolinen@saleslinkco.com)
Or Reach Out to Our Support Team At (630) 588-2976 | nkolinen@saleslinkco.com
Unlock the 10% Savings and Explore Featured Products Below

WHY CHOOSE A TORO SNOWBLOWER
Stay the Course
Minimizes clogging and routes heavy snow away from chute and back into the auger with Toro's patented Anti-Clogging System.
Chute Control
Quickly change the chute and deflector direction with a single, smooth motion thanks to the Quick Stick® chute control.
Don't Stop!
No shear pins needed so none to break and replace in the cold with Toro's hardened gears and commercial-grade auger gearbox.
Flex Force 60V Lithium Powered Snowblowers
Power Shovel 60V
Battery and Charger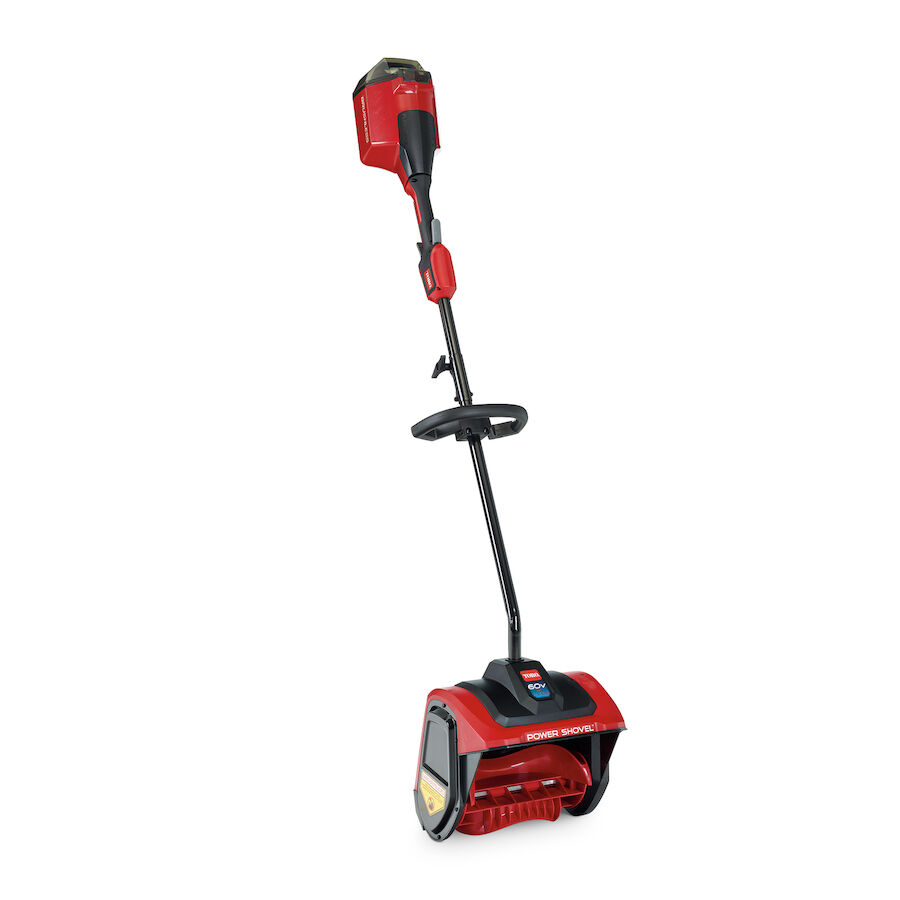 Shreds Snow Fast — Power Curve® Technology throws snow up to 25 feet.
Ultimate Power and Control. Two speeds to choose from right at your fingertips. More power when you want it, and more control when you need it.
Battery power – L135 battery (60-Volt MAX, 2.5 Ah, L135 watt-hours) is included and compatible with all 60-Volt flex-force power system tools
Super easy, no-fuss storage. The sleek, compact design means you can easily store it for quick use and have plenty of room for the stuff that really matters.
True Value # 120063 | Model # 39909
10% OFF
60V MAX* Electric Battery Power
Clear® Self Propel Snow Blower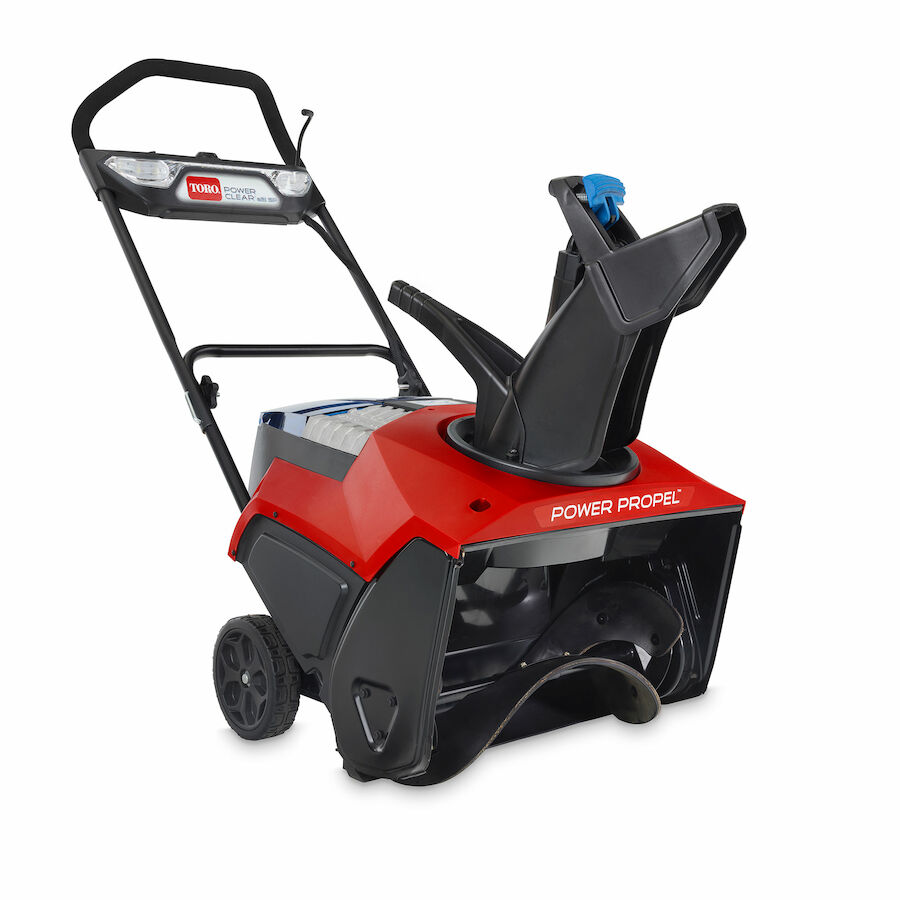 Clears up to an 15-parked-car driveway on a single charge.
Snowdrift Strength – Busting through thick, crusty drifts feel like a snow day with all the power to break through heavy, wet snow and throw it up to 40 feet.
Power Curve technology system clears through compacted snow, right down to the bare pavement.
Power Propel® technology blasts through the toughest drifts and crustiest snow. Use its muscle without taxing yours.
True Value # 120064 | Model # 39921
10% OFF
SnowMaster® 60V Snow
Snow Blower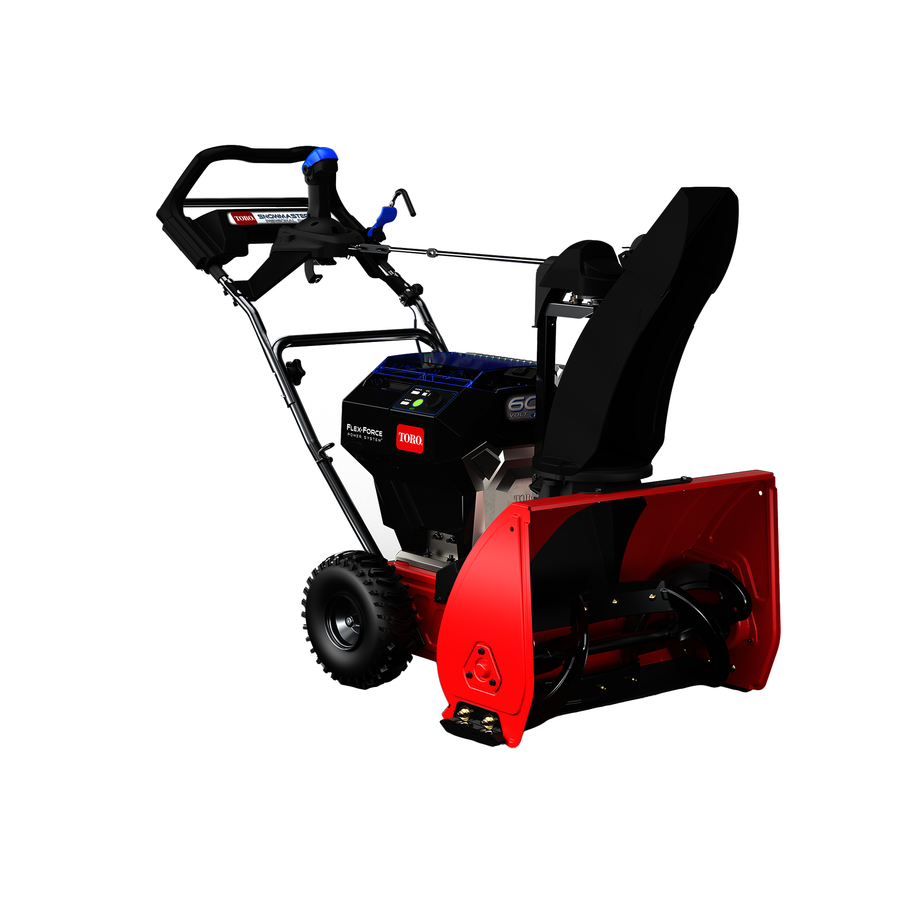 Quickly change the chute AND deflector direction in one motion with Quick Stick® chute control.
Personal Pace® technology doesn't push or pull you. It's self-propel that moves at your pace.
Tear through rough snow and ice in record time with a tall intake and a powerful, steel auger.
Use any 60V Max* Flex-Force battery to power any and all of the 75+ tools in the all-season lineup.
True Value # 128989 | Model # 39914
10% OFF
Power Max® e26 60V Two Stage
Snow Blower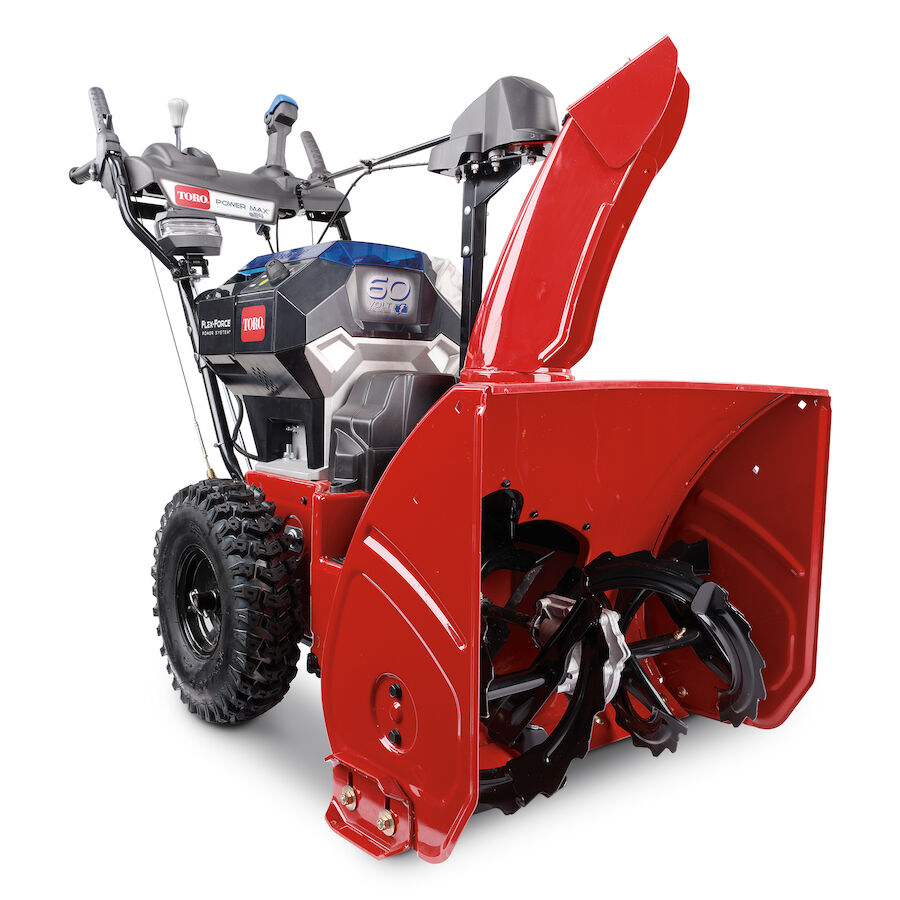 Clears up to 30 car spaces in up to 10" of snow with two included 7.5Ah batteries.
Heavy-duty, steel construction. Tackle years of tough jobs with confidence thanks to steel construction in the housing, frame, deflector and chute. This machine is built to last.
Work the cold day or night with LED headlights and hand warmers.
Identical to the Gas Two-Stage in Every Way, Except the Gas – Built with long-lasting, heavy-duty steel, Quick Stick chute control, and more.
True Value # 128990 | Model # 39925
10% OFF

Act Now to Save Big! Contact Us Today and
Secure Your 10% Discount on Toro Snow Throwers
Order Now by Clicking Here (Please Email Order Form to nkolinen@saleslinkco.com)
Or Reach Out to Our Support Team At (630) 588-2976