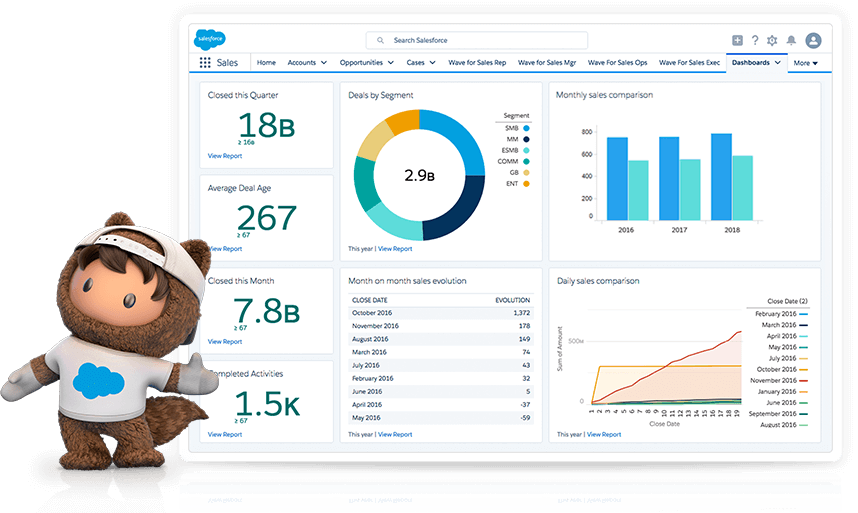 Customer Relationship Management, or CRM, is just a database for some companies. The software is used to store contact information and some notes about the client's account, but if that is all you use it for you leave out the most important part of CRM – the R. Forming relationships with our customers is important to Saleslink, and as manufacturer's representatives, getting to know the ins and outs of our client's products and services is extremely important.
Functions of a CRM Program
Streamlining the Process

Our CRM software allows us to transition program, product, and retail strategy to the consumer point of contact effortlessly.

Tracking and Reporting

By tracking sales at the retail level, by SKU, we are able to provide an analytics package for each individual retailer and use that reporting to develop an effective business strategy going forward.

Getting to Know You

The CRM software keeps track of all of the client information we collect, so that we can better serve you. Our highly individualized approach means that we can more accurately plan for your sales success.
CRM is an important part of Saleslink service. Stay tuned to find out exactly how our specialized CRM sets Saleslink apart from other independent sales agencies.